This review is only about the free version of Cocoleech.com. This is no review about the VIP offer.
Cocoleech.com is one of the few providers who also have a free and advertising financed offer and that is exactly what this review is about.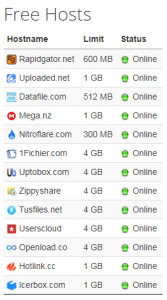 What is offered:
13 filehosters are available for download, which are surprisingly even useful. Examples are Rapidgator, Uploaded, Nitroflare and Icerbox.
Limits:
The limits are understandably quite low, but still usable, so there are between 512 MB and 4 GB available per hoster per day. This should be enough, because you are only allowed to download a maximum of 10 files per day. Since the limits are bound to the IP address, you can bypass them by changing the IP.
The Website:
The website is clear and everything you need can be found on one page.
The Service:
Filehosters
To get to the download link, you have to fight your way through five link crypters filled with ads and captchas. The Adblocker should be switched off and a good antivirus software should be installed, because who knows what is contained in the advertisements. It took me about 2 minutes to click through.
My download tests of Rapidgator, Nitroflare and Uploaded were all successful. Unfortunately the download of Icerbox and Datafile did not work. At least this is already communicated after entering the link and not after you have clicked through the captchas and advertisements.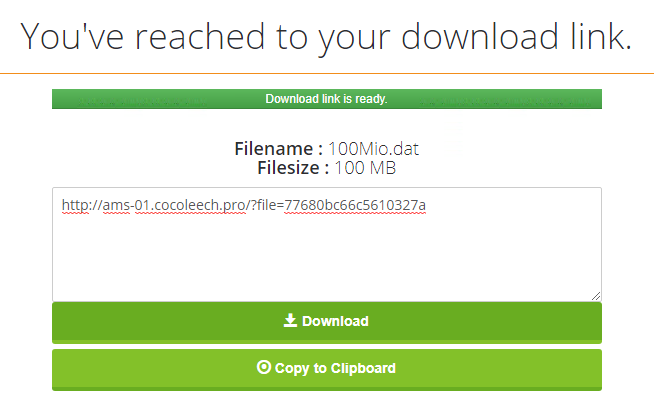 The Speed
We test the speed with a 100 MB test file with several servers. Further information on the process can be found here.
United States: 3.82 MB/s | 9.42 MB/s
United Kingdom: 3.92 MB/s | 28.0 MB/s
Netherlands: 3.94 MB/s | 16.6 MB/s
India: 12.8 MB/s | 12.8 MB/s
Singapore: 1.96 MB/s | 9.68 MB/s
Australia: 2.63 MB/s | 8.11 MB/s
Japan: 3.30 MB/s | 9.91 MB/s
Cocoleech uses different servers from different providers, thats why the download speeds differ so much. However, for a free provider this is upper class and better than some paid providers.
Data Privacy
Since the limits are bound to the IP address, it is definitely stored. Furthermore, the last 100 files downloaded by users are publicly displayed on the website and can also be downloaded.
Conclusion:
Of course, the free version is not suitable for power users and cannot replace a paid multihoster, but it is perfect for people who rarely download or exceptionally need to download from one of these hosters. I personally became aware of the service because I had to download a file from Nitroflare, which was only available to premium users. With Cocoleech.com this was no problem and the ideal addition to my own Premiumize.me account.