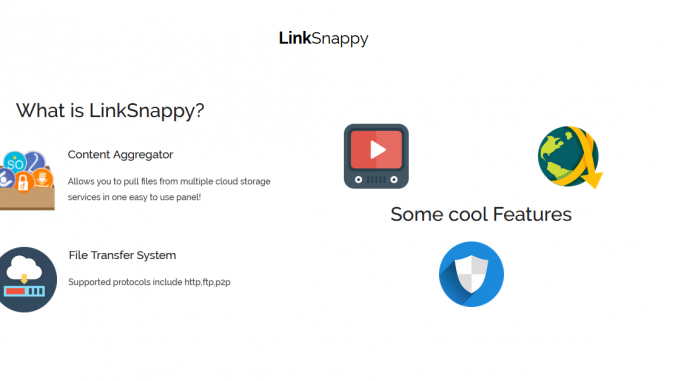 This test was performed during the coronavirus period. Multihosters are also experiencing a big run at the moment, as many people are currently at home. It is therefore important to keep in mind that there may have been overloads and bottlenecks during this phase (e.g. in terms of speed, support response or filehoster availability).
LinkSnappy.com is, together with Premiumize.me, Premium.to ( formerly Premium4.me), Real-Debrid, AllDebrid and Zevera, one of the oldest multihosters on the market; according to their own statements already since 2010. While LinkSnappy also started with filehosters, the focus is still mainly on filehosters, unlike some of their competitors, who have significantly expanded their offer, often to the chagrin of filehosters. In the meantime, torrent downloads are also offered, but the filehosters are obviously still in the foreground.
I have always been familiar with LinkSnappy as a name, but in the past the comparatively high price always put me off directly, so the provider has somehow fallen into darkness for me. That's why I'm now even more excited to see how LinkSnappy will perform. After all, it supports many popular filehosters that you won't find anywhere else.
What is offered:
LinkSnappy offers both a premium mode ("Elite Membership") and a completely free mode. The free mode seems pretty useless, since it only supports video sites without any premium features, so you can use jDownloader right away. The premium version offers about 60 filehosters, many of them are really nice.
In addition, a torrent downloader is also offered, but apparently only for infrequent users. The focus seems to be clearly on filehosters.

Limits:
This point goes quickly: there are almost none. Recently, LinkSnappy has abolished the 75GB/day limit, which means that downloads are unlimited unless the filehosters have a daily limit. Daily limits have for example Rapidgator (30 GB), DDownload (20 GB), Keep2Share (5 GB) or Oboom (15 GB).
The Website:
The website looks halfway modern and tidy. Almost all pages are easily accessible via the menu and you can find what you are looking for very quickly. For a quick download there is of course a downloader available on the website.
The Service:
Filehosters
The offer of filehosters looks very interesting, so there are many popular filehosters like Rapidgator, Turbobit, Filer, DDL, Oboom, UpToBox, etc. included. Linksnappy also has experimental filehosters, such as Keep2Share, WDupload or File.AL, which may not work all the time or may even be removed again.
The practice with some filehosters is interesting: Linksnappy first downloads the files completely to its own servers and only then users can download them. Until then you have to wait. This took quite a long time. In my test with a 10 GB file from Rapidgator it took over 30 minutes, only then the download started in jDownloader. With a 2.5 GB file from Turbobit it even took about one hour. An exception is if the file is already available on Linksnappy's servers, e.g. because another user has already downloaded it.
When I asked Linksnappy I was told only vaguely that this only affects some filehosters and the others are not cached. Obviously it only affects "problem hosters" like Rapidgator, Oboom, Turbobit, etc. If this is really the background, the procedure is completely acceptable from my point of view, if the filehosters can be offered stable this way. But of course everyone has to decide that for himself.
By the way, the download speed is quite sufficient, although not really stable, so I mostly had download rates between 25-80 MB/s.
Besides, the space in the account can really only be used for torrents. Files from filehosters cannot be uploaded there.
All in all, the offered filehosters work quite reliably. If you expect a 100% uptime, you will probably be disappointed, because often the download doesn't work at first go. As far as I could see during the short test phase, the problems are solved quickly and after one day everything works again.
What I noticed negatively is the status display of the filehosters. Apart from Upstore, all filehosters were displayed as working when I was not logged in or had a free account. With an active premium account three more filehosters are suddenly shown as offline. Unfortunately I can't tell if the failure affects only one user group or really all of them, but it leaves a little negative taste.
Torrent
The torrent offer is simple but useful. For users who mainly use torrents, the offer may not be convincing, if only because of the price. On the other hand, for those who only want to have the opportunity to load a torrent from time to time, but are mainly focused on filehosters, this is the right place.
Linksnappy obviously uses a cache for torrents, so an Ubuntu ISO was immediately available. Another image had to be loaded first. Once the torrent is fully loaded into the account, you can download it. Basically 50 GB storage is available. Who needs more, can buy additional storage.
The download speed of the torrents is absolutely convincing and is also much more stable than with the filehosters. I could use my 1 Gbit/s line without any problems and this also very constant. Unfortunately, the download speed from the torrent network to the Linksnappy storage is much slower and was usually only around 5 MB/s in my tests, although I could load the torrents much faster with a torrent client, so it was not the torrent.
Supported tools and programs
LinkSnappy provides addons for Chrome and Firefox. Also supported are Load!, jDownloader, PonyDroid, AntDM, Mipony and Synology. On the download page, Linksnappy explicitly recommends the Internet Download Manager (IDM). You won't find more information or a tutorial about IDM like the other plugins.
Streaming
It is possible to stream videos through a player directly on the website of Linksnappy. This option is also available for torrents, you can even add subtitles. Unfortunately I could only start the stream for a short time, then it stopped. Unfortunately I could not find a single file that could be streamed. Even changing the browser did not change this.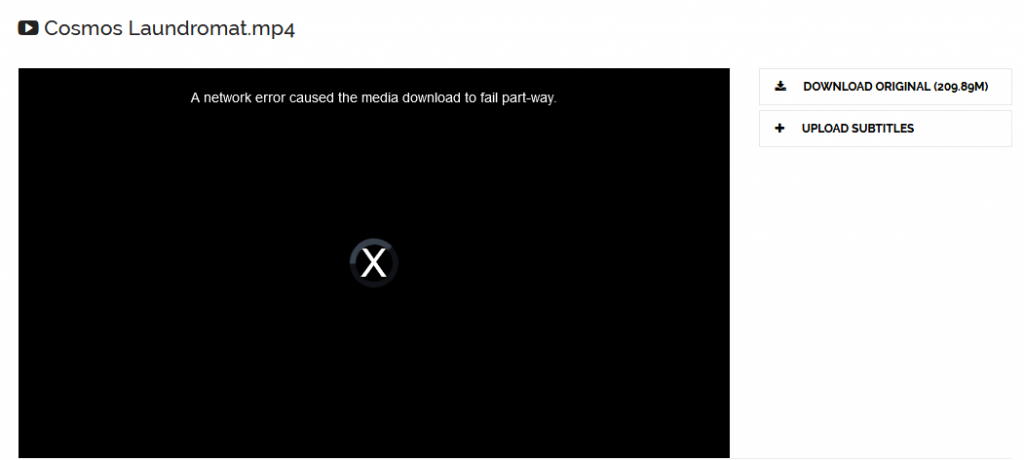 Support
The support answered my inquiries mostly relatively quickly, but sometimes it took a few days. However, at some point I didn't get any answers to a ticket, but they apologized nicely. Apart from that Linksnappy is also active on Facebook and Twitter and often posts changes to the offered filehosters, so you are always up to date.
Logging:
Linksnappy itself advertises with a no logging policy for downloads. Whether this is true can of course hardly be checked. According to Linksnappy, only the User-ID, the filehosters and the traffic is logged. This information is logged by almost every multihoster, otherwise they could not limit the traffic of the filehosters.
But be careful with the payment, the IP is even shown in the overview and is therefore definitely logged.
Pricing:
A big drawback is the price. There are packages from 7 to 180 days. While the 7 day package is available for US$ 4.99, the 30 day package costs US$12.99. The cheapest price is US$ 9.17 per month (when buying a 180 day package). Accepted are credit cards (Visa, MasterCard, American Express, Discover, JCB, UnionPay), PaySafeCard, PayPal, Amazon, bank transfer and crypto currencies. However, the payment options differ depending on the country (IP address).
There are gift vouchers for the two largest packages (90 and 180 days). These cannot be redeemed on your own account, but have to be given away/sold or redeemed on a second account (which is allowed according to support).

Apart from that, Linksnappy also offers discounts, for example you can save 15% if you take out a subscription. During my trial period I was also shown a 10% discount code ("10OFF"). It is therefore advisable to search for available discount coupons before you buy.
Unfortunately there is no test account, but Linksnappy offers a refund guarantee within 7 days if you are not satisfied. The refund can even be requested directly via the website.
Conclusion:
Linksnappy clearly focuses on filehosters. The offer is impressive and the promised filehosters are working so far.
The torrent function is absolutely sufficient and actually there's nothing to complain about. Pure torrent users are not going to appreciate this offer, it is simply too expensive and the functions too limited compared to a seedbox.
I'm really excited about Linksnappy, because I haven't found such a multihoster yet. Although there are always days when a download/filehoster doesn't work, the links in my jDownloader, which runs 24/7, are processed almost quite fast. Instead, they offer filehosters like Rapidgator, which are not available or never work with other multihosters. Also the limits are acceptable too, especially since the filehosters now offer low daily limits themselves.
Transparency notice
Linksnappy.com provided us with a free account for this test. However, this does not affect our objective evaluation. You can find more information here. We receive a small commission when you purchase a premium account through our website. Again, this does not affect our rating. With the money-back guarantee you can also get an overview without taking a risk.